Greetings Reapers,
As you know, Em-8ER is being built on the same founding principals that Firefall was originally based on. Em-8ER is both the spiritual successor and the evolution to the core idea. Loking back, many of us have different opinions on what was the best time, best version, best feature and best area of our beloved firefall. One thing we can all agree on is that there were some amazing weapons of all sorts of varieties on the battleframes in Firefall, so lets dig into that!
So here is the plan. TELL US which weapons you'd like to see for the Omniframes in Em-8ER.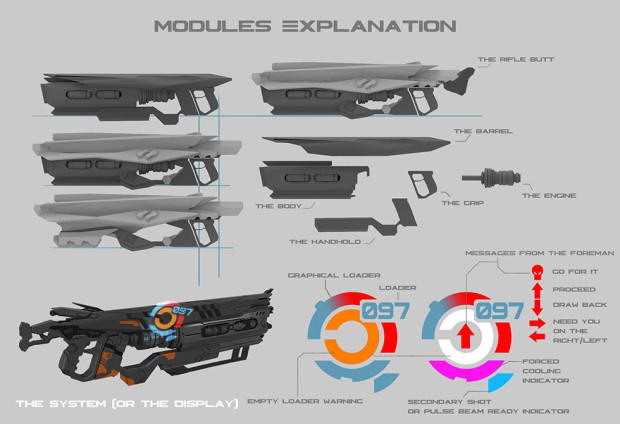 RULES
Each weapon request requires a clear description, visual representation and preferably a video displaying it in use.
Any requests without sufficient description or visual representation will be deleted to keep this thread clean and organized, as the devs looking have limited time to search. So lets do this together. Lets be as clear as we can to get our favorite weapons in this game!
WHY?
There were many different versions of firefall. A single weapon may have had five to seven iterations over the lifespan of the game, so when you mention a weapon we need as specific information as possible to know which version of it you mean. That is the best chance we have at being able to recreate it. We cannot promise that Em-8ER will have any particularly weapon, but we do promise to look closely at these requests.
NEED MORE INFO ON OMNIFRAMES?
There is some more info in the spoiler below, or go
here to the web site
or
here to a vision book section
to learn more about them!
Em-8ER is a true shooter that requires skill! Players can succeed by crafting and building frames and bases - but players who want to test themselves can use their skills to maximize their abilities. The THMPR encounter is designed to reward skill by granting rare resources for "pushing the limits". Similarly, many weapons and abilities have an additional skill based component. Higher twitch skill, reflexes, and timing will give extra benefits to using many of these weapons and abilities.

Omniframes are lightweight MEKs (Mechanically Enhanced Kinetics) that are fast and agile. They can jump-jet, skim, and glide over long distances. Omniframes are needed to battle the strong and fierce Kaiju that attack regularly. Omniframes are the only line of defense capable of protecting a human from being shredded or bitten in half. Omniframes are upgradeable and collectible. Players can have as many as they can build, outfitting them in different ways for different mission roles.

Instead of confining players to "classes," Em-8ER lets players define their own role. Players start by selecting one of the three frame-type variants: Light, Medium and Heavy. There is a common pool of crafted upgrades and components shared by all frames, as well as collections of upgrades and components that are exclusive to each
frame-type. Building an Omniframe may remind players (loosely) of building a small "deck" for a collectible card game.

A: There is no leveling in Em-8ER. Instead, advancement is more about giving the player options, rather than huge power increases. You can level up your Omniframe's abilities, weapons, and armor as you progress - both individually and as you help advance the world state.

Abilities and weapons are arranged in tiers. Each tier gives more options, and sometimes more powerful upgrades, to craft. Players unlock tiers by gathering resources and using them to reach higher tiers up to the maximum. The maximum is determined by how far the players have progressed in the world goal.